Are there any puzzlers that are looking for a challenge? Ogema Public Library will be hosting speed puzzling contests. Come and test out just how quick you are with putting puzzles together! These events will be held from 10:00am-11:15am on the 1st, 3rd, and 5th Wednesdays in November. The November dates will be 11/1/2023, 11/15/2023, and 11/29/2023. They will also be held on the 1st, 3rd, and 5th Wednesdays in January. The January dates will be 1/3/2024, 1/17/2024, and 1/31/2024. Don't forget to mark your calendars!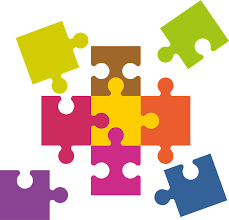 Whether you prefer to work on your own, with a partner, or as part of a team is your choice. We have some puzzles. Of course, you are more than welcome to bring any 500 pc puzzle that has all of the pieces.
If there are any questions, please call the library at 715-767-5130.
Ready . . . set . . . PUZZLE!